Do you need to buy a gift for someone who happens to be a Francophile and loves all things French? Forget cheesy souvenirs, I've put together a list of unique French gifts any self-respecting French wannabee would love to receive. All of which, you can easily find and order online or in some cases find locally.
If you're a Francophile looking for French gifts, games and toys for a child or teen, I've put together a list of over 50 French gifts for kids here.

1- An Authentic French Beret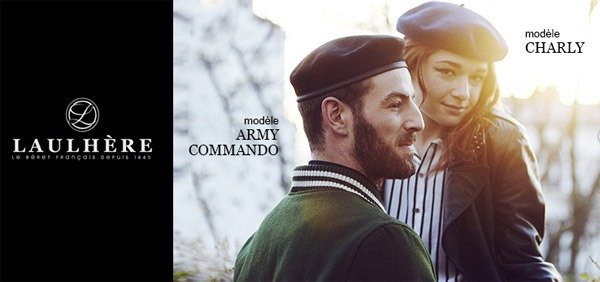 A French beret………What could be more French? You could buy that French loving friend of yours a run of the mill French beret but…..If you want a truly classic French beret made in France the traditional way (mostly by hand) then check out Laulhère. They've been making hats for over 175 years. Prices vary but usually start at 35 USD.
2- Oyster Knife
A good quality oyster knife to shuck oysters is a great gift for any sophisticated shell-fish loving Francophile because the French love oysters on the half shell. Every year about 80 thousand tonnes of oysters (les huitres – "lay zueetr") are consumed in France. Mostly during Christmas and new years. If you can't find a store near you that sells an oyster knife, just order a an oyster knife online. It will set you back about 20 to 40 USD but it's a gift they will cherish because Laguiole is a French brand well-known for quality knives and cutlery.
3- Real Champagne & Champagne Flutes
To put it simply, Champagne is sparkling (bubbly) wine from the Champagne region of France otherwise it is NOT REAL CHAMPAGNE and by law, it cannot be called champagne. Instead, a sparkling wine made outside of the Champagne area must be called by another name. For example, a sparkling wine made in France but outside of the Champagne region is called Crémant. Other names and countries that produce Champagne like drinks include Prosecco in Italy, Cava in Spain, Sekt in Germany and of course sparkling wine in English speaking countries.
Beyond the world-famous and extremely expensive Dom Pérignon, there are quite a few brands to choose from. Veuve Clicquot, Taittinger, Moët et Chandon, Pommery, Ruinart, Roederer, Mumm, Canard-Duchêne, and Charles Heidsieck. Other French champagnes less known are Bollinger, Legras, Lanson, De Castellane, and Krug to name a few.
BTW, French Champagne and oysters on the half shell are two things that go well together in France. Especially during the Christmas and New Year Holidays.
See also: Can you stomach New Year's Eve In True French Style? Weird Foods!
4- A Fancy Slate Cheese Board
Why not offer your cheese-loving Francophile friend a very chic slate cheese board with some chalk so they can serve and label cheese at their next dinner party. If your local store doesn't have one, you can pick up a slate cheese board online for about 20 to 30 USD.
5- Cheese Baker For Camembert and/or Brie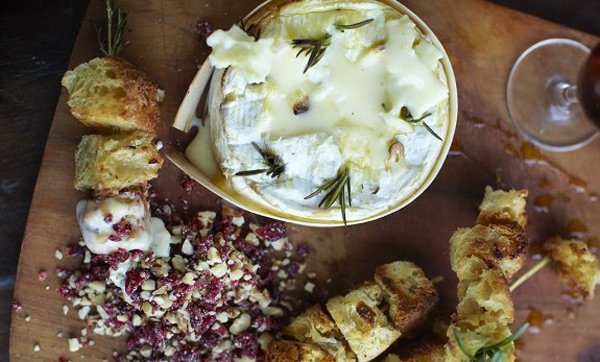 "A lovely gooey baked Camembert with loads of crusty bread for dipping is always a winner " Jamie Oliver.
Let your friends re-create the classic French favourite, baked Camembert or baked Brie by giving them a stylish and beautiful cheese baker made to look like an actual cheese round. Make sure you get one big enough to take a standard 8 oz round of Camembert or Brie cheese.
6-Lego Eiffel Tower
The Lego Eiffel Tower (~40$) is the perfect gift for all your French Francophile Friends (that's a mouthful) who like to build things. Dare I say, nerds? Equally great for youngsters interested in France as well.
7-Wooden Crepe Making Toolset
The secret to cooking great crepes is having the right tools. A normal spatula just won't do. Instead, your crepe loving friends should use a wooden crepe making set (20$), which includes a spreader to help spread the batter in your pan to get your crepes super thin and a thin wooden spatula to make it easier to flip and serve without tearing those super thin crepes. Sure you can still make decent crepes without these tools but it's so much easier with the right tools. I speak from experience.
You might be interested in reading about national crepe day in France called "La Chandeleur"
8- Crepe Pan
Don't stop at the wooden crepe making toolset. Get your crepe lover a proper crepe pan or an electric crepe griddle. These truly make a difference in your crepe making production.
9-Fleur De Sel From Guérande
Whenever people talk about the BEST salt in the world, Fleur de sel de Guérande usually comes up in the conversation. Collected by hand from the salt marshes of Bretagne in Guérande France, Fleur de sel de Guérande is normally used while cooking and at the table to enhance flavours. You should be able to find it in any well-stocked grocery store or online.
10- Le Coq Sportif
If you really want to get on the good side of a sporty Francophile then get them something from the French sports brand "Le Coq Sportif" (LUH- COK-Spor-TEEF) which means "The sporty Rooster". You'll recognize the brand by the rooster logo.
Started back in 1882, Le Coq Sportif has been around for over 130 years and has become one of the world's most prestigious brands, renowned for its clothing, footwear and sporting equipment. A little-known fact- the founder, émile Camuset invented the sweatsuit and sweatpants.
11-Humorous Books About France And French Life
If you know a Francophile who likes to read and has a good sense of humour than consider getting them one of the countless books written about French life such as "A year in the Merde" written by Stephen Clarke which means " A year in the shit. The author Stephen Clark also wrote, "In the merde for love".
12- Crème brûlée torch and ramekins
Give your Francophile foody friend the tools they need to re-create Crème brûlée, the classic French dessert with a wonderfully crunchy sugar top. You might find it surprising just how easy it is to make Crème brûlée. The secret to getting that crispy caramelized sugar topping is the blow torch and don't forget to serve this iconic desert in a white ramekin to add a touch of elegance.
13- Raclette Table Top Grill
When a friend invited our family to their house to "Manger la raclette"- Eat Raclette, I had no idea what to expect. I quickly learned, when someone in France says they'll be serving raclette, they usually mean melted raclette cheese (which you melt yourself at the dinner table) using a raclette machine.
The electric raclette machine is usually placed in the centre of the table so everyone can reach the device and melt their own cheese. Think Fondue only each person melts their own cheese by placing a slice of raclette cheese on a mini pan which they place under the electric tabletop raclette grill. You then take your individual pan containing the melted cheese and pour it over various sliced cold meats, potatoes and cornichons.
Raclette grills would make a wonderful gift for someone who loves to entertain or wants a fun way to serve family dinners. Having said that, raclette cheese is hard to find outside of France so feel free to substitute with your favourite cheese. I have used Cheddar, Swiss, Gouda and even Parmesan and serve over grilled veggies and potatoes. Watch the video below to see how it's done.
14-Artsy French Inspired Shower Curtain
A shower curtain might seem like a strange gift to give to someone but think about it—who doesn't need a fresh new shower curtain every so often? So the next time you need to buy a gift for someone's housewarming party, instead of getting them a potted plant that will eventually die, look for a French-inspired shower curtain.
15-French Macarons
If you're not sure what to get that Francophile friend of yours, give them a taste of France. French macarons, not to be confused with coconut macaroons, are a meringue-based confection and the delight of France (for good reason). They come in a variety of flavours from coffee and raspberry to lavender and orange and they actually hold up well in shipping. Here in France, we can even get them in the frozen section.
Bonus: French Lessons
Every Francophile's dream is to be able to speak French so why not gift them online French lessons? Personally, I think online French lessons have come a long way and you can actually learn a lot more than you can from a French textbook. With online French lessons, they'll be able to watch videos, listen to the audio, take self-directed tests. Plus, online French lessons are much more affordable than one on one lessons.

C'est Tout
In reality, there are literally thousands of things you could buy for your French loving friends but I hope this list of 15 French gifts for your Francophile Friends inspires you to pick that perfect something that enchants their little French hearts.