It's hard enough making a career change when you think y ou know what you'd rather be doing but what if you have no idea what you want to do? Here are five ways/resources to help you discover a fulfilling career path more efficiently and more quickly than if you try to wing it and figure it all out on your own.
What do you want to be when you grow up?
When I was a kid, I had lofty career goals. First, I wanted to be a ballerina, then an airline stewardess, a CIA or FBI agent, an actress and a slew of other romanticized jobs. I never considered the economic consequences of these jobs, let alone if they would make me happy.
When it was time to attend University, I took a less romanticized approach to my career planning. I chose to major in Economics-not because I had any particular love for Economics, but because I thought it was the prudent thing to do to land a well paying corporate job after graduation. It seemed like a good idea at the time based on the information I had about the workforce- which was close to nothing.
Eight years into my career, I was making a good living working mainly in corporate finance and accounting, but I felt unfulfilled. I knew in my gut that if I didn't change career paths soon, I would eventually begin to loathe my job and my life. I didn't want this regret looming over my head, so I did what I thought was best and started thinking about changing careers.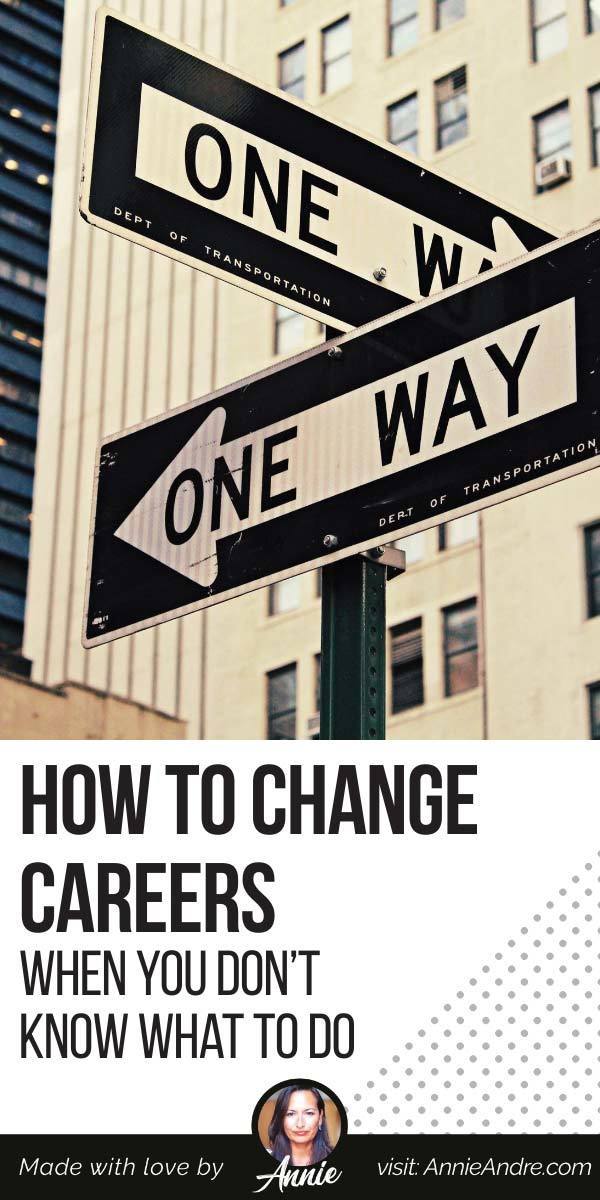 My career change mistakes and successes
I didn't know it at the time, but I've always had an entrepreneurial spirit.
For my first career change, I opened up an eCommerce shop and sold my adorable handmade forest themed sleeping masks. In addition to my selling my sleeping masks in my online shop. I also sold them on Etsy, at small specialty handmade retail stores and local craft fairs.
It was a lot of hard work, but I enjoyed every aspect of my business until it came time for a little vacation. My handmade business required a sewing machine, bolts of fabric and sleeping mask inventory at all times. Not exactly the best business to run for someone like me who loves to travel and wants to travel more often.
Fifteen years and a few career changes later, I figured a thing or two about finding my ideal career change, mainly from trial and error. I'm no expert by any means, but I learned from those mistakes.
Although it wasn't apparent to me at the time, my e-commerce shop was a stepping stone and just part of my zig-zag career path journey that would eventually lead me to my ideal career and job in digital marketing or web marketing as some like to call it which takes many of my skills, my interest and passions and combines them under one umbrella. Things like analytics, HTML coding, web graphics, writing, marketing and research and to the running of my very own blog, which helps pay my bills. It's hard work that hardly feels like work at all, which is OK by me.
I don't need a physical inventory, and I can do my job from anywhere, including remotely from France as long as I have a computer and an internet connection- perfect for wanderlust heart.
Hindsight is 20/20 because when I look back at my windy career path journey, it's clear to me that I could have found my ideal career choice faster had I done a few things differently.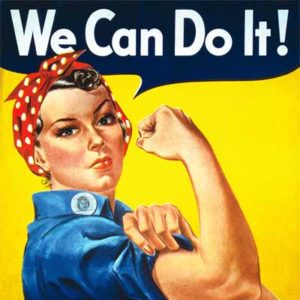 Five ways to find your ideal career path or the perfect job when you have no idea what to do
A career change can take time, but you can shorten that length of time considerably by doing a bit of self-reflection. Take it from me- you don't want to skip this step, especially if you're unsure what new career path you want to take.
It can save you the headache of mistakenly choosing a new career which you thought you would enjoy only to discover it doesn't match your lifestyle, your goals, your interests or your abilities.
If I had to do it all over again, and time was of the essence, here are some of the tools and resources I would use to find the best career path for me.
1) Take a test to see what jobs will make you the happiest
When you take a career test or personality test (also known as a psychometric teset), certain factors are taken into consideration to determine the best jobs for you including your ambitions, your life goals, your motivations, your self-reported skills, your personality type etc.
These factors get mashed together, and out comes a list of "best potential careers" for you to sift through and choose for further research.
Unfortunately, psychometric assessment tests cannot tell you which single job is "THE BEST ONE." Remember, you may be well suited for several different careers. It's up to you to figure out from the list which, if any, is the best match for you.
There are so many tests to choose from, but here are two to get you started.
My Pick
Free Online Career Test
Discover which careers fit your personality strengths at work and which jobs fit you best. Take 10 minutes to answer this 60 question online career test from "Career Fitter" and get your free career report. Trusted by universities, career coaches, and companies around the world for over 20 years.
Take your free test now
Learn More
[thrive_text_block color="blue" headline="Personality tests which you can take right now."]
[/thrive_text_block]
2) Work with a career coach/counsellor
In addition to or instead of taking a career assessment or personality test, you could work one-on-one with a career coach. Before you scoff at the idea, think about this.
Even the best golfers like Tiger Woods need an expert coach for continued improvement. Similarly, a career coach can help you improve your efficiency in searching for that perfect career change or job by providing you with expert advice on how to plan your career change.
A career counsellor can also guide you in making an action plan, deal with the emotional side of a career change, boost your confidence, re-define your career goals and recommend courses or training you might need—all things which a career test or personality test can't do or can't do as well.
When choosing the best career coach, make sure you choose one that is experienced and trained. Expect to pay anywhere from 100 to 500 dollars per session. Yes, it is pricey; however when you think of the long-term ramifications- happiness in your future job vs staying in a position that you are not well suited for, it might be worth it for some individuals.
3) Research your potential jobs
Once you've discovered the best possible career matches, you'll need to do some practical research about those jobs.
Either way, here are a few things you can do to learn more about the potential jobs which you might want to do.
Interview other people who are in the job role you want to do.
Job Shadow someone who is in the role you want to do.
Search career websites for more information about the job you are looking into. You can discover things which career tests and coaches might not be able to tell you about salary, job culture, training etc.
Take some courses to see if you enjoy the subject matter. For example, if you want to become a programmer, take an online programming class. www.lynda.com, now owned by Linkedin, has excellent online training from business and marketing to coding and more. It costs about USD 19 per month, and the courses are all video-based and professionally done.
Find out what if any further training you will need to do. Discovering you need to get a master's degree might be off-putting to you and help you rule out specific careers.
Read career change websites. www.careershifters.com is an excellent place to start. They have an online community where you can talk with other career changers and get moral support. http://www.learnhowtobecome.org/ is another good site for career research. Enter the desired career, and it tells you a little about that job, salary range, education or training needed etc.
4) Training
Through your research, you've discovered the best careers for you. You narrowed down that list to a few possible choices. Now it's time to figure out if you need any additional training or certification?
If your current skill set is transferable, than perhaps you don't even need any training. If you do need training, you have options for any schedule and any budget, from traditional university degrees, distance learning, online certification or self-training. Whichever way works for you, just make sure that any training you take will help you get the job you are trying to land.
You'll also need to explore and research a little on your own. "Can you afford the training program?. Will you take time off from work to pursue additional training, or will you keep your day job and go to class at night?"
You may be able to bypass formal education and get on the job training by taking a lower-level job or entry-level job and use it as a stepping stone. I found this method to be practical for me when I couldn't afford to take time off work to get official training. Especially since, at the time, I was a single mom. It was hard to take a pay cut, but the way I approached it was, I was better off taking a pay cut than quitting my job and earning no salary whatsoever.
5) Take action
Hopefully, after all the self-reflection and research, you've narrowed down your list to one maybe two careers. Now is the time to take action- any action big or small.
Have you updated your resume? Did you update your social media profile on Linkedin? Did you network with your peers and let them know you're looking for work?
Don't struggle to find the perfect path or the ideal starting point, and don't let information overload give you analysis paralysis. It's more important to simply get things moving because your path may not be linear, but rather, one big zig-zag like mine was.
Other things to consider
No one should choose their next career change exclusively from online tests or the advice of others, but they are useful tools for discovering if you're well suited for that career change or not.
Not to mention, it can be illuminating to get career suggestions that you might not have thought of yourself.
In the end, you have the final say in how to determine the best career path you want to take for your unique set of circumstances.
Good Luck and stay strong. You can do it!