Rather than give you the typical destination guide full of museums, I decided to give you 15 reasons we loved visiting Nice. You'll find this list especially good whether you bring the kids, you're travelling solo or you're looking for a romantic getaway. Most are Free or very low cost.
Nice has so much to offer it's tourists and it's residents.
I must have watched one too many Audrey Hepburn movies because my idea of what Nice France would be like was way off.
When I visited Nice France for the first time with my husband and 3 kids, I had visions of lavender fields, romance, well dressed older couples, French berets and….. you get the picture.
Nice is pronounced like the word Niece
Instead, I discovered another side of France totally unexpected but totally needed. Think New York vs. Beverly Hills ir Texas vs. California. Same country but totally different vibe.
Don't get me wrong, the people of Nice still love their wine, cheese and baguettes but Nice definitely has it's own flair. It is after all the French Riviera.
For a whole month we swam in the Mediterranean, walked, ate too much Italian ice cream, tried new foods, learned the history behind Nice and more.
1-There is almost no bad time to visit Nice France because…
I read somewhere that Nice has on average over 300 days of sunshine per year which makes it the perfect place to go for mild weather all year round.
Although there really is no BAD time to go to NICE, there are optimal times depending on what you want to do.
I think the spring time is the best time to go if you don't care about the jumping in the water. Avoid crowds and enjoy the cheaper air fares and hotel rates.  Plus, as early as February, you can start to wear t-shirts and shorts
The summer season which lasts for 5 whole months from May to October are great if you want the hustle and bustle of the tourist season and or you want to enjoy the water.
Temperatures rise to the 80's F and 90's F during the summer seasons but the heat is intensified by the city. It felt like 110 some days even though the thermostat said it was not that hot. We are beach people so we did plenty of swimming in the Mediterranean sea to cool down and ate plenty of gelato.
2-Try At least 5 local dishes ( you probably have never heard of)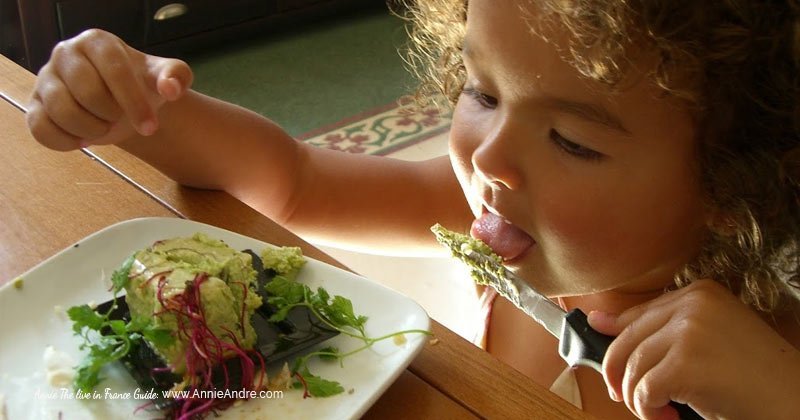 Remember how I said Nice was different. Well even it's food is different!  Think Mediterranean diet and lots of foods made with resources from the local countryside: Olive oil, garlic, anchovies, fruit and vegetables etc. Here are five dishes that are very typical and can be found throughout Nice.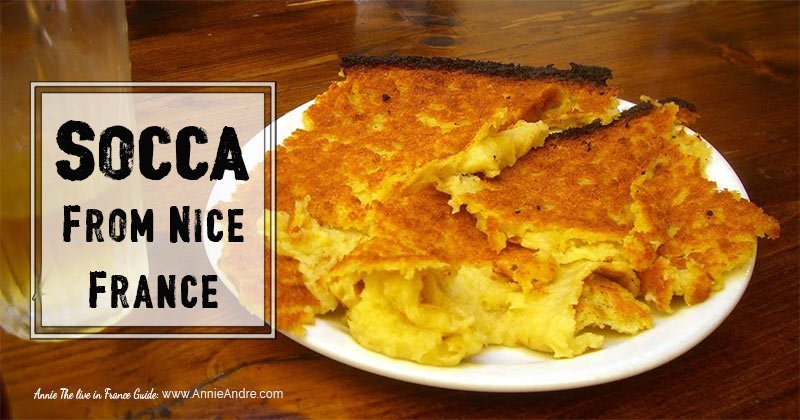 Socca: A type of pancake made from chickpea flour. ( Very very good street food. Make sure you ask for pepper and salt.)
Farcis Nicoise: The word Farci means stuffed. This is a dish made from vegetables such as tomatoes, zucchinis and mushrooms- all stuffed with breadcrumbs and ground meats. If you see this on the menu, do yourself a favour and try it.
Pissaladière: Think of this as a Provençal pizza without the tomato and cheese. It's essentially an open faced tart topped with caramelized onions, olives and anchovies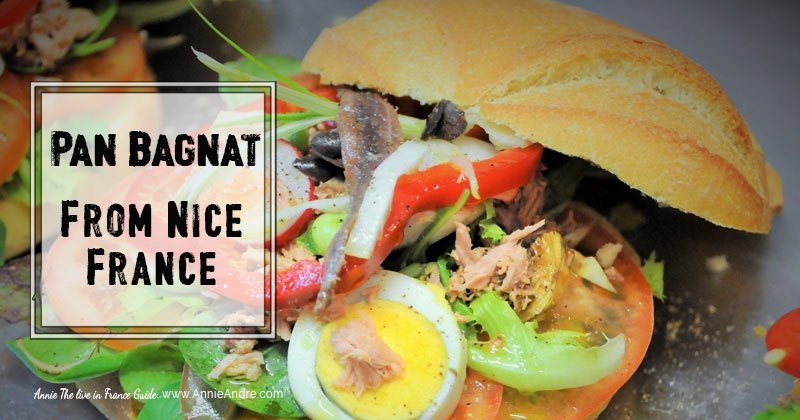 Pan-bagnat: In addition to your typical Brie sandwich keep your eye out for the "Pan-bagnat". It's unique to Nice and a very popular sandwich.  The best way to describe it is a salad in a sandwich because the filling is essentially a salade niçoise:  hard-boiled eggs, olives, garlic, tomatoes, tuna or anchovies.  All served on a large country roll (pain de campagne) bathed in olive oil. Optional seasonings include: balsamic vinegar, salt and pepper, but never mayonnaise. It's good cheap street food- 4 to 6 euros.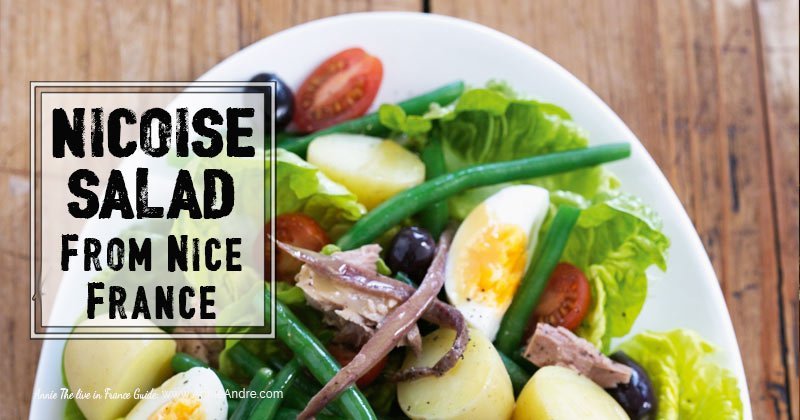 Salade Niçoise: (French pronunciation: [ni'swaz]. I believe Julia Childs made this salad famous in the U. S. but it has it's origins in Nice France. If you haven't tried this salad you should. It usually comes on a bed of greens topped with various fresh veggies such as fresh tomatoes, green beans, olives and sometimes eggs and tuna. There are many variants on how this salad is made. some even have cubed potatoes in it. This is the perfect meal after a hot hot day of swimming.
3-Be A Stalker And Gawk at one of the McMansions of The Rich And Famous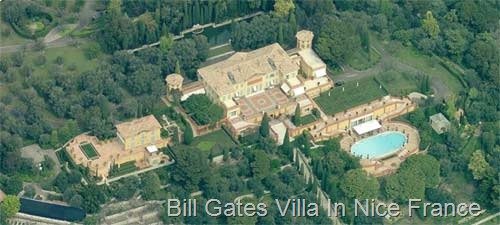 Nice France and it's surrounding area are the playground for the rich and famous. For instance, Bill Gates, Keith Richards, Elton John, Tina Turner, Sean Connery and even Brad Pit and Angelina Jolie all have homes in the area. Not your typical home. Hotel sized homes.
Just for kicks and giggles, here is a photo of Bill Gates Villa which he purchased for a sum in excess of $76 Million.  Microsoft Co-founder Paul's Allen's Maryland Villa is minutes away.
We never got to actually see any of these famous homes but you can try can't you?
4-Watch The Tour De France
The tour de France, primarily held in the month of July, begins in Monaco and passes through Nice and we were there to witness it. I will never forget the sound of hundreds of cyclist pedaling past us in a frenzy. What a rush. And then it was over within minutes and we all jumped in the sea to cool off.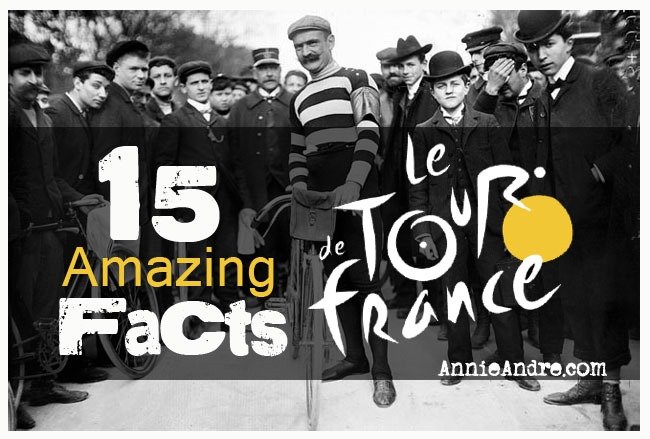 5-Swim In The Mediterranean Sea Every Day
One of the best parts of being in Nice was being able to enjoy miles and miles of coast line beaches. You could literally spend the whole day at the beach.
OUCH
What's not so great are the rocks. Nice has ROCKY or maybe I should say pebbly beaches'. sometimes those little pebbles are sharp and painful to walk on so make sure you bring some flip flops to walk along the beach. Your feet will thank me later when your feet are NOT bleeding.
I really expected there to be sandy beaches like I'm used to in California where you can jog along the water and build sand castles and catch hermit crabs.
You could visit one of the many private beach instead which bring in sand but it will cost you around 15 to 20 euros for the day. The upside is you get a lounge chair and you can order drinks. Needless to say it's also less crowded.
6-Donate to the needy
Yes there are even homeless street beggars in France too. This poor guy and his dog were sitting right out where we were eating in the hot burning sun. Lots of homeless people have dogs as companions.
6- Take public transportation too see the city or Visit Monaco
Getting around Nice is fairly easy and inexpensive. There are more than a hundred bus routes in the 27 towns making up Nice Côte d'Azur, as well as an 8.7 km tramway line which crosses the city.
A single ticket costs 1€ (except busses 98 and 99). What is amazing it you can take endless day trips to surrounding areas on the train and buses for this price. We took the bus to Monaco a few towns up from Nice and it cost us 1 Euro per ticket. Can't beat that.
For slightly more you can take weekend trips to surrounding cities taking a charming train through the mountains.
Visit this site to learn the train schedule and prices.
http://tourisme.trainprovence.com/horaires-et-tarifs/
7-Rent A Bike And Explore The City
All throughout France you see these little self-service bicycle rental systems.  Nice is no different.  It's called Vélo Bleu ( Blue bicycle).
These self service bicycle rental is a very practical and economical service that is available 24 hours 7 days a week with over 1200 self-service bicycles and 120 stations located around the city. It's a great way to discover the city unhindered by public transportation schedules.  Don't forget to make use of the 34 km of cycle-paths.
Rental rates are about 1€ a day or more. Find out more : www.velobleu.org
8. Get An Eyeful and Take A Walk Along the infamous "Promenade Des Anglais"
Taking a stroll along the Promenade des Anglais is the epitome of the French Riviera. Always bustling with parades passing, people walking, tourists relaxing, people roller bladeing, biking, jogging. Lot's of restaurants and things to look at as you walk or skate or cycle.
9-See Some Art At the "Musée Matisse"
Much of the lovely art of World Renowned French Artist Henri Matisse is housed at the Musee Matisse. Located not far from where Matisse used to live. This vast museum shows Matisse's works from earlier more traditional periods to the end of his career. They even have some of his personal effects on display. Don't forget to stop by the gift shop to pick up some prints of his work and souvenirs for folks back home.
10-Go back in time:
Old Town or "Vieux Ville" is oozing with atmosphere. Take a stroll down it's many narrow streets and you cannot help but get a true sense of what Niçoise culture was like.
Stop and peruse the many shops to buy typical fruits, yummy cheeses fresh bread, Provençal wares, wine, clothing and more. There is also a labyrinth of restaurants to eat at with fun bars and nightclubs to visit. We spend a lot of time discovering new sections of this part of the city that made me feel like a rat in a maze.
11-Take The Mini Train up to the Chateau for breathtaking views
The miniature train will take you from the Promenade des Anglais all the way up to the château gardens high above Nice. Remember to take your camera with you!  The train passes Place Masséna, then runs along the maze of lanes in the old town, continues past the famous flower market then climbs up château hill where you can admire the splendid view of the wonderful Baie des Anges.
It returns via the seafront esplanade along the Baie des Anges and Promenade des Anglais.
12- Eat Gelato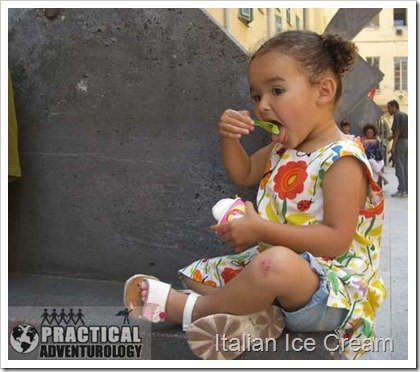 During the summer season it can get quite hot. What better excuse do you have than to try the many types of gelato. Just remember 1 scoop is "un boule" and flavours are called "parfum". Unexpected but good flavours are watermelon and lavender.
13-Ride The Carrousels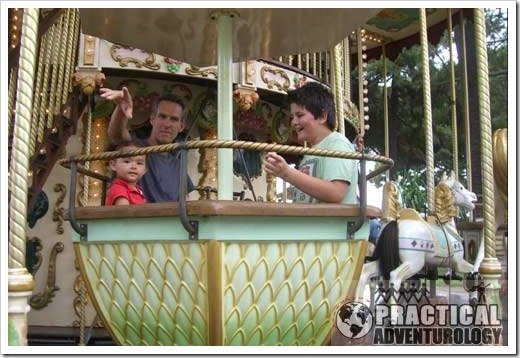 14-Drink Good Inexpensive Wine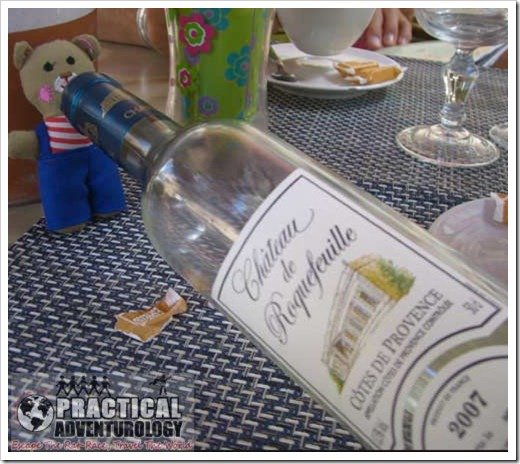 My husband loves wine. We were surprised to learn that bottles of wine which were 10, 20 even 30 dollars in the US and Canada were but a few euros in France. Yahooooo.
15- Expand Your Horizons
These are so many more reasons to visit Nice but one of my favourite reasons to travel and visit places like Nice is to not only see and explore new places but to expose and expand the horizons of my children.  To often people think that once you have kids, you cannot enjoy travel or that it is too expensive.
Accomodations
If planned carefully, a trip to Nice can be done affordable and on a budget. We usually use AirBnB to find apartments or houses to rent.
If you would like to learn more, you should visit the official Nice website for more information at http://en.nicetourisme.com/