I'm no genius packer. I've made my fair share of mistakes but through those mistakes, I've learned a thing or two about packing optimally. Whether you need to pack for a quick weekend getaway or for a year-long sabbatical abroad, here are 10 common packing mistakes you should avoid like the plague and some tips on how to pack better.
"What am I going to do?
It's freezing outside and I didn't pack a single warm article of clothing!"
Don't laugh! Those were the exact words I muttered to myself when I realized I forgot to pack the right clothes for my trip.
I know what you're thinking: how stupid and careless but the scary part is, I'm no newbie when it comes to packing. And if a seasoned traveller like me can make a newbie packing mistake than it can happen to anyone. Especially busy moms who need to pack for an entire family.
Here are 10 common packing mistakes anyone can make plus some advice on how to pack better.
1- Not Checking The Weather
When the kids and I first arrived in the south of France back in October of 2011, the weather was lovely. As expected, we could wear shorts and light tops all day and night without feeling the least bit cold.
You might be interested in reading about how we moved to the south of France
A month flew by and gradually the weather became a little colder but like a frog who sits in a pot of gradually boiling water, we never noticed the temperature dropping until one day in December, about 2 months after we arrived, the temperature dropped a few degrees below freezing and… WE NOTICED.
Luckily for my kids, I'm one of those mothers who tries to prepare for ever scenario so, like a dutiful mother, I packed year round clothes for the kids. They each had a warm jacket, a scarf, a pair of gloves and a sweater which we brought with us from Montreal.
Me on the other hand, I made a classic noobie mistake. In my haste to get the family packed, I let the excitement of travelling to a Mediterranean climate for a year cloud my judgement.
I mistakenly assumed the weather in the south of France, lovely Mediterranean weather, would be warm all year round. So although I made sure the kids were well prepared, I didn't prepare my own luggage with such thoughtfulness. I packed for the weather I wanted and not for the actual weather.
Always check the weather.
2- Don't Over Pack:
It's good to be prepared but have you ever over prepared and packed something you never actually used or wore on your trip? Yeah, me too. Overpacking is probably the single biggest mistake people make when packing for a trip.
A simple rule of thumb is "don't pack for a worst-case scenario". Instead, pack for a best-case scenario. You can always buy what you need in the rare occasion a worst case scenario arises.
Another trick is to lay out everything you want to bring with you on the bed or the floor. Have a good look and then bring only half of it. It's really hard but trust me, you'll thank me later.
3- Don't Forget To Bring A Day Bag or Back Pack
Always, always bring an extra day bag, backpack or carryall bag. They come in handy if you want to carry your maps, camera, sweaters and extra supplies on your daily excursions. They also come in handy if you do any shopping and don't have enough room in your suitcase.
The size and type of bag you bring will depend on your style and your needs but I like to bring those foldable bags that fold into itself. They take up hardly any space in your main bag and they usually fold up small enough to fit into your pocket or purse.
Here are a few examples: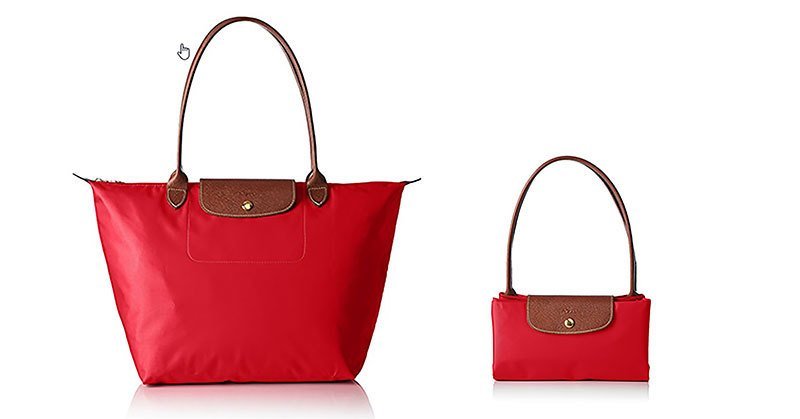 4- Don't Over Stuff Your Suitcases
Unless you have superhuman willpower, chances are you're going to buy some souvenirs on your trip: unique clothing items, gifts for your friends back home, Eiffel tower keychains. So do yourself a favour, leave some room in your bag to put the things you buy along the way.
If you are bringing a small bag and have no choice but to fill it up, just bring a foldable bag which you can easily slip into your main suitcase and use to bring back extra things you buy along the way.
5- NOT Using Smaller Stuff Type Bags To Organize Your Luggage
Backpackers and campers often use something called stuff sacks and compression stuff bags to pack their bags.
It's a system of organization where you stuff smaller bags (the stuff bags) full of similar type items then place them into a bigger bag (like a backpack. There are many benefits to doing this including saving space and keeping things organized. They can also keep your clothes dry in rainy conditions.
I personally don't use stuff sacks like the ones backpackers use but I use something similar that also saves space and keeps my bags organized. Here are a few of the things I use and recommend.
Packing Cubes: I ALWAYS, ALWAYS use packing cubes AND I LOVE THEM. I honestly don't know how I lived without them and I can't recommend them enough.
Use one cube for shirts, another for pants, another for toiletries, shoes and so on. I have a set of four for each one of our family members. The best part is, when not in use for travelling, I use them to store off-season clothes under my bed.
Another bag organizer I use is a hangable undergarment bag. I only know of one and it's called "TUO: The ultimate travel undergarment organizer" by Origami Unicorn. I love my TUO thing so much because I can fit a whole week's worth of undergarments in it. Plus it hangs so I don't have to unpack my undergarments. I just pull it out of my bag and hang it. It's really handy.
Photos don't do it justice. Check out the video below and you'll see what I mean.
Compression bags: Similar to compression stuff bags that backpackers use are plastic compression sacks. Instead of a bag that simply compresses your clothes, you put your clothes in a giant zip-lock type plastic bag. Then, simply seal and roll the bag as tightly as you can to get all the air out. There is a special valve on the bag which lets air out but not back in, keeping your clothes compressed and giving you as much as 50 percent more space in your bag.
6-Not Following TSA Guidelines For Carry-On Liquids
Always follow the TSA's 3-1-1 security guidelines for bringing liquids in your carry on. You'll keep that security line going faster if you do.
Bring liquids in bottles that are no bigger than 3.4 ounces (100ml)
Bring a 1 quart-sized, zip-top bag which to place all your liquids in.
Only one zip-top bag full of liquids per passenger.
I usually prepare my one-quart size zip top bag beforehand and keep it handy. As I pass through security, I just pull it out and place it in the bin. That way, I never have to root around my bag to find liquids at the last moment.
7- Don't Forget To Pack A Change Of Clothes In Your Carry On.
At a minimum, pack an extra shirt and undies with a small travel sized toiletry set (deodorant, toothbrush etc.) in your carry on. That way, if the airlines loses your luggage or you spill something horrendous on yourself like chocolate milk, you'll be ok for a day or two while you sort things out.
8- Money: Don't Wait Until You Get There To Get Local Currency.
Depending on where you are going, you may want to buy the local currency before leaving your home country.
The simple fact is, not all airports will have a place where you can exchange money. Although credit cards are taken almost everywhere, they won't help you if you need to pay for a taxi ride or buy something where credit cards are not accepted. Also, your credit card might not work in those other countries. So be prepared.
You'll save yourself a lot of headaches searching for an A.T.M. at the last minute.
9- You Don't Have A Copy of VITAL DOCUMENTS: Passport, Health Insurance, Credit Cards.
Carrying photocopies of vital documents can really be a lifesaver.
Passport: when I lost my passport in Japan, I simply went to the nearest embassy, showed them a photocopy of my passport and they were able to re-issue a new one more quickly than if I had showed up with nothing. All the information they needed to track down my passport was right there on the photocopy. My name, photo, passport number. I was very grateful I took the time to make the copies.
When I was in Thailand visiting family, I went to get a sim card for my phone but forgot to bring my passport with me. Luckily, I had a photocopy of my passport which was acceptable to the sales rep and I was able to buy the SIM on the spot rather than going back to my hotel to get my actual passport.
Credit cards: If you lose your credit card who do you call? Do you know the phone numbers by heart, your credit card number? With a photocopy, you have all the relevant info right at your fingertips.
Make sure you keep your photocopies secured or hidden someplace. I carry a printout but I also put them on a small flash drive. I also keep them stored in the cloud in my google docs account at all times.
10- Don't Bring Ice Picks or Scissors On The Plane
I've had nail clippers, knitting needles and small eyebrow grooming scissors confiscated from me even though they are not on the TSA list of prohibited items. When in doubt, just put sharp objects in your checked baggage. Here is the official list of things you can and can't bring with you in your carry on and in your checked luggage. TSA Prohibited Items List.
It's Not That Hard
This might seem like a lot of things to remember but it's not. All the little things listed here have helped me save time, frustration and makes travelling so much easier.