Even after 3 years in France, I still forget or get confused about the various holidays and customs in France. One day it's life as usual and the next day I'm locked out of the grocery store because it's yet another holiday. Like the time my sons told me they had a 5 day weekend starting the 8th of May because it was victory in Europe Day.
The French wiki explains all of the French holidays. I discovered that  the 8th of May is a public holiday in France.
( A public holiday in France is called a jour Férié).  On these "Jour Férié, banks are closed, most super markets are closed or close early. There is no school, the buses and trains run on a holiday schedule.  Basically not much goes on in France on a jour Férié.
Victory In Europe Day
The 8th of  May 1945 is an important holiday to many European countries because it marks the official end of the second World War and the end of Nazi Germany.
It is called Victory in Europe Day, also known as VE day. In French it is referred to as "fête de la victoire"  (pronounced FET DUH LA VEEK-Twahr) or just "Victoire du 8 Mai"
In Germany, the holiday is known as Liberation Day. Germans celebrate liberation from the Nazi government and Adolf Hitler's Third Reich.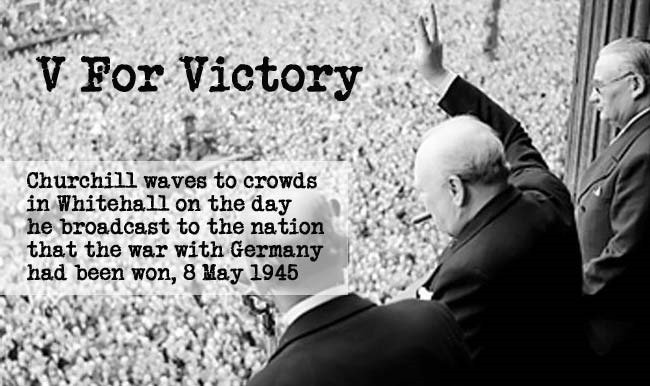 How Is Victory Day In Europe Celebrated?
Many of the allied countries celebrate with parades and special ceremonies to commemorate lost soldiers and victims of the holocaust.
Some countries like France have made it a public holiday for businesses, schools, banks, grocery stores. (* Our local grocery store was open until noon on this day). There were also many French flags flying high and lining the streets.
There is a special celebration in Paris on the Champs-Elysees attended by Veterans and the French President complete with  military parade and a wreath laying ceremony at the tomb of the unknown soldiers which lies directly beneath the Arc de Triomphe.
What Is Our Family Doing On Victory Day In Europe?
In La Garde France where we live, the church bells rang on and off all day long but for the most part, the town was very very quiet except for a memorial speech that lasted for less than an hour. Stores are closed or close early and there is no school.
My sons had friends over to play video games.
My husband Blake and our daughter Catherine went on a Bike ride with our friend Gabriel and his son.
I worked and wrote this article and cooked diner as usual with no special fanfare and neither did any of our friends.
We watched a movie and went to bed.
Conclusion
When you travel or live in other countries, look up any upcoming holidays.
For one thing, it's fun to participate in the celebrations and customs but also because you don't want to be unprepared or caught in a situation where you don't have access to things you need like public transportation or grocery stores and food.
We once ran out of food in our house but all the stores were closed because it was a public holiday. Fun times.