If you need to buy a gift for someone but can't figure out what to get them than consider a travel gift.
Everyone travels whether it be by car, plane or train. So travel gifts can actually be really practical.
Why You Need To Buy Practical Gifts for Travellers!
If I am about to embark on a trip or the adventure of a lifetime and have limited space in my luggage, the last thing I want is some expensive fragile gift I can't bring with me or some funny but useless bobble head that will eventually end up in the trash.
Don't get me wrong, I am very appreciative of any and all gifts I receive. It's just that there are certain gifts I would rather NOT receive while on a long trip or when I am about to embark on a trip.
With that said, here are 15 practical gift ideas for travelers and their kids. Perfect for any jet set family or person who seems to always be on the go.
Coffee Related
1-For Coffee Lovers:
I love coffee made in a French Press. Unfortunately when I travel, I can't bring a fragile glass French press with me. It's just not practical.
A few years ago, I discovered a portable French press that doubles as a travel mug.
WOO HOO.. SCORE!!
Bodum is the company that makes this wonderful French press coffee travel mug and I just cannot say enough good things about it.
I have had mine for almost 3 years now and It literally goes everywhere with me. That is how much I love my coffee mug press. Oh and did I mention it brews tea too.
Other pluses: It's leak-proof, dishwasher safe and built like a tank but still relatively lite. I can make one big cup or 2 smaller cups anywhere. All I need is access to hot water and pre-ground coffee. I think this would be Perfect for mom, dad or single person.
Expect to pay between 25 and 35 USD. Totally worth it to me.
Did you know that in France, French press is called a "Cafetière à piston" which translates to "coffee plunger or coffee piston"?
2-For Coffee Lovers Who Love Photography:
What self respecting coffee drinking photographer wouldn't love to have one of these Camera Lens Travel Coffee Mugs? Kind of a novelty item but it's a solid mug. Made of stainless steel on the inside. Plus it just looks so cool. Expect to pay between 15 and 25 USD.
3-Children's Travel Literature Books
If you know someone who is taking younger kids on a trip than I recommend the children's travel books written by Miroslav Sasek. He's created over 20 books about different cities. Perfect for parents to read to their little ones while also educating them about different cities customs and cultures.
A must for every jet-setting family with youngish kids. Go check out all these Whimsical and Educational Travel Books For Children now. One book will cost you between 12 and 20 USD.
4- Children's And Teenager Headphones
These days kids listen to music, audio books, watch movies and play games on handheld devices. It keeps them occupied and sitting still.
Just make sure you get them headphones because there is nothing worse than a kid sitting next to you playing video games or watching a movie with the sound turned up and no headphones.
That is why we always make sure the kids all have headphones. Good headphones. The cheap ones break or sound leaks out to easily.
Over The ear Headphones For Teenagers:
My 2 teenagers each have a pair of Sony MDR-XB500 Extra Bass Headphones that cover their entire ear. It's the next best thing to noise cancelling headphones since Bose headphones can cost an arm and a leg.
The only downside to these is that they are huge but they seem to think the sound quality trumps the huge size. These do fit adults too.
Expect to pay between 30 to 80 USD for good quality headphones.
Younger kids need smaller headphones that fit their head and ears because the big adult ones fall or slip off.
Practical and Inexpensive
5-TSA flight approved travel and lunch utensils
I love having a dedicated set of travel utensils with me wherever we go.
I cannot tell you how many times they have come in handy. The bamboo utensil set pictured above is by To-Go Ware. They fit right in your bag and they come with gender-neutral cloth covers. I think these would be the perfect gift for anyone jet setting mom who is also eco-conscious. You can search for other travel utensils here too.
If you plan on taking them in your carry on, make sure the set you get is TSA Flight approved. Call 1-866-289-9673 or email them at: TSA-ContactCenter@dhs.gov. Otherwise sharp utensils can be packed in checked luggage. Sets cost around 20 USD.
6-Set of reusable grocery bags
I know what you are thinking. A set of reusable grocery bags? That's not a good gift idea for travellers.
Au contraire, I say this is a great gift idea for travellers. I never leave the house without a set of two bags in my pocket or purse. Especially if we are going on an outing. They hardly take up any space and they're great for more than just groceries. Plus, they can doubles as a rain shield for your head when you get caught in a monsoon.
You can pick these up anywhere really and a set of 2 to 5 will cost you less than 20 USD..
7-Prepaid phone card for their travel destination
Using your existing phone plan while abroad can get expensive, especially with roaming charges. A prepaid phone card is a great gift to give to those you want to stay in contact with while they are on the go. They won't have any excuse NOT to CALL YOU!
8- A Good Quality Compact Umbrella
This is one of those things I always forget to pack but always and kick myself when I'm caught in a rainstorm with my hair all done. Why don't you pick up a really cute one for that traveller you know? Just make sure the umbrella is small, lite and hopeful well-made. Did I already mention that it should be cute too? Ladybugs or polka dots maybe?
9- A Luggage Tag
Who hasn't forgotten to put a luggage tag on their bag? I know I have. Then I rush to fill one out while standing in line.
Get someone fun and playful luggage tags and they'll be compelled to fill out their tags and attach it to their luggage ahead of time rather than waiting or the last minute.
10- Local Foreign Currency: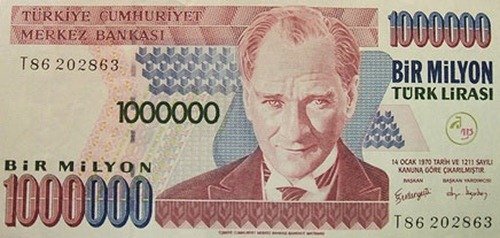 If you know someone going to another country like ….. Turkey perhaps, see if you can get some Turkish Lira for their trip.
Then write them a nice card and put the cash in the card. I would LUV LUV LUV to get a card filled with currency for my travel destination.
11- Gift Cards to Online Stores
If you want to buy a gift for someone who is already gone or who is hard to buy for than consider giving them a digital gift card to an online store. Apple store, Amazon store, e book store etc.
Electronic e-Book Readers for Literary Types
e-Book readers are one of those things that I have to have when I travel. If I wanted to, I could bring hundreds maybe even thousands of books with me with; all stored on my light and portable e-reader. If there is a book I really want but don't have. I just log on the internet and buy it and start reading it within minutes.
Which eBook Reader?
Our family has owned several different types of eBook readers over the years from nooks and kobos to tablets. Each one has it's strengths and weaknesses. Here are 4 different types of readers to consider.
12 -Tablet- Android. ($150 USD to $250 USD)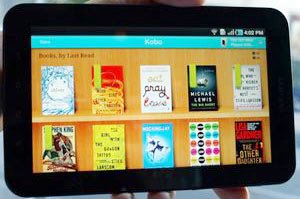 Samsung Galaxy tablet.
This is what we currently have. In fact, we loved the first one so much we got a second one. I can read amazon books ( Moby format using the free Kindle App), epub and PDFs using the "moon reader app"
What I love about it is it's more than an e-reader. I download maps and use the internal GPS. I surf the web, use Facebook, Skype video calls, listen to music and the kids download inexpensive games.
It comes with 16 gigs of memory. Plenty of space for the average person. I expanded the memory and bought a 32 gig Micro SD card so we could store more movies on it for road trips.
The only downside is that it does not use E-ink technology (electronic paper). It is backlit with a light at all times. Some people don't like that. It doesn't other me. The other thing is because it has a backlight, it uses up battery resources faster. One charge usually lasts me a full day sometimes two.
Expect to pay $150 to $200 for this model. It's one of the least expensive tablets out there.
13- Kobo – ($150 to $200 USD)
Kobo Glo eBook reader lets you read comfortably day or night
If you would like a dedicated reader that you can read in the day and at night without a reading lamp than this is the one. The older kobo had no glow light so you had to read with the lights on at night or with a small handheld book light which always seemed to run out of batteries.
Some Specs
Kobo can read e-pub books so you can buy books online from anywhere that sells e-pub books including Barnes and nobles, kobo.com and more.
– Kobo is active in over 170 countries with strategic retail partnerships across the globe –
All Kobo e-readers are Wi-Fi enabled – Our devices are compact, lightweight, and perfect for reading on-the-go
Adjustable fonts and sizes to suit the user's unique needs
– Battery life up to 1 month. One charge will easily last an entire vacation
– Web, email, Facebook, music, video capability and over 15,000 free apps for Android™
14- Nook ($150 to $200 USD)
NOOK Simple Touch with Glowlight™, about $119! Read With The Lights On Or Off
Just like Kobo eBook reader, the NOOK's GlowLight is an E-Ink reader that illuminates your screen with a soft light that is perfect for bedtime reading so you can stay up late reading in total comfort – while your partner stays asleep in the dark. In the daytime, you can turn off the light and read using the E-ink technology which is pretty close to reading print on paper.
Specs
NOOK lets you borrow books in the universally accepted ePub format – so you can borrow and read eBooks from your local library!
Connect with friends and share recommendations about the books you love on Facebook and Twitter, or swap books with LendMe®.
NOOK connects via thousands of Wi-Fi® networks, including FREE access at all Barnes & Noble stores and more than 24,000 AT&T® hotspots, like cafes, hotels, and restaurants nationwide.
Read for over 1 month on a single charge with GlowLight on (based on a half hour of daily reading time)
15- Kindle Fire: Amazon
Kindle Fire HD 7″, Dolby Audio, Dual-Band Wi-Fi, 16 GB – Includes Special Offers
Personally, I would never buy an Amazon Kindle. Not because I don't love the features and not because it's a bad product.
I actually love the kindle and it's features. It's pretty close to having a tablet as they come ( in my opinion).
What I don't like is that I can't read my e-pub books on the kindle fire. (if I am wrong, please tell me so in the comments below).
If you only buy books from Amazon than this should not bother you but if you are like me and you like to buy books from different sources and different formats than a tablet is your best bet. My two cents.
Specs
Wi-Fi and Access to Amazon store: Over 22 million movies, TV shows, songs, magazines, books, audiobooks, and popular apps and games such as Facebook, Netflix, Twitter, HBO GO, Pandora, and Angry Birds Space
Social Media: Access Facebook, Twitter, Gmail, Hotmail, Yahoo! and more, as well as Exchange calendar, contacts, and email.
Camera and Video Calls: Front-facing HD camera for taking photos or making video calls using Skype, Facebook, and other apps
Free unlimited cloud storage for all your Amazon content
Kindle FreeTime – a free, personalized tablet experience just for kids on the Kindle Fire HD. Set daily screen limits, and give access to appropriate content for each child
Prime Instant Video – unlimited, instant streaming of thousands of popular movies and TV shows
Kindle Owners' Lending Library – Kindle owners can choose from more than 180,000 books to borrow for free with no due dates, including over 100 current and former New York Times best sellers
Quick education about eBook format:
There are 3 main formats for eBooks.
1-PDF, 2- e-pub, 3- Mobi.
Amazon's Kindle Fire only allows you to read Mobi books which is proprietary to all amazon books.
Barnes and Noble Nook Reader, Kobo reader and most other major online ebook readers allow you to read the e-pub format . I own lots of books in epub format
Tablet- Tablets allow you to read all the formats by simply downloading apps which are free or a few bucks. Dowload "kindle reader app" for Amazon books" and download "moon reader app" or any other off the shelf epub reader to read all other formats.
Conclusions
Although these gifts ideas are great for travelers, they would be equally good for just about anyone because of their practical nature.
Remember this is just a guide and my personal suggestions based on my own tastes and from many years of travelling with and without a family.
Do you have some great Gift ideas for travelers? Share it in the comments below. What gift would you love to receive if you were about to embark on a trip?
In the interest of full disclosure;there are links to my Amazon Affiliate shop in this post.