If you are considering taking a family gap year or sabbatical from life to live in France, congrats, spending a year abroad can be life-changing.
There is only one thing.
Are you sure it is the right thing to do? I am not talking about if France is the right place to spend your year abroad, or if it's practical or financially feasible.
I want you to ask yourself if there isn't another type of travel that might suit you better than spending a whole year in France.
Just because everyone on TripAdvisor says a particular spicy Tom Yum soup at the new Thai restaurant in San Francisco is to die for doesn't mean you will love it too. It's nice to have choices when you order food.
Travel is just like that.
And that is why you should pick a travel type like you would choose your main course on a food menu.
Look through the travel types below and see which one(S) align best with your soul, your travel goals, your pocketbook, your family and your style.
I guarantee you've probably never heard of half these terms.
I asked over 100 seasoned travellers how they travelled. Then I categorized and sorted their answers into a kind of travel menu with examples and explanations.

Below are the results of my survey.
Travel based on length of time you can travel
Are you a weekend, traveller? Do you only have two weeks a year to travel? Do you want to travel for longer than three months, maybe a year or more?
The length of time you have to travel will determine the pace, the cost and even your activities you do while on your trip.
Here are a few terms to describe travellers based on the length and amount of time you have to travel. Which one best describes the way you can or would like to travel?
1- Short (ish) Trips:
Most of us are very familiar with the annual vacation(er). Because of certain lifestyle restrictions like work, your children's' school schedule or just a tight budget, your trips are shorter; sometimes just a weekend.
It can be stressful during your short trips if you only get to do it once a year for two weeks or less because you try to pack as much into the vacation as possible.
Here are some terms to describe shorter-term travellers.
Vacation Traveller, Holiday Traveller, Family Vacation Traveller
Take a cue from Amy and her family at Atlanta with kid or Debbie at jersey kids
2- Long (ish) Trips: 2 months to 1 year or more!
Gap year, Sabbatical, Career Breaker
Career break travel
You have a career, but you're feeling a little burnt out from the 9 to 5 lifestyle. You want to travel and see the world for a few months to a year. Maybe longer.
Along the way, you might even do something you've always wanted to do like learn a language, write a book or build clean wells in Africa. Whatever you do, you are determined to make this trip count.
Take a cue from this family of dropouts living in Vietnam: The drop out diaries
Sabbatical
A sabbatical is a term that has been used to refer to tenured teachers who take a year off from teaching to further their education or do something worthwhile. Nowadays, the term sabbatical is used by anyone who wants to take a break from work usually to travel.
Gap year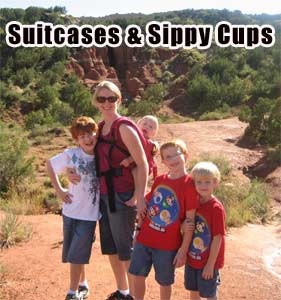 A gap year is a term that has traditionally been very popular in Europe and the UK, but it's gaining in popularity in other places like the US and Canada. Originally, a gap year referred to a young person just out of high school who takes a year off to travel and maybe do some volunteer work or backpack around the world for a year before entering University.
As of late, many people have adopted this terminology to describe their travels; particularly adults, professionals, and even families.
All three of these terms (gap year, sabbatical year, career break travel) are very closely related, and some would argue that they are the same. You be the judge.
Family Gap Year- Wander mom.com ( a site that no longer exists)
Take a cue from Suitcases & sippy cups on a Family Sabbatical – Suitcases and sippy cups
Go check out Sherry a career break who travels at Otts World
Take a look at Dave and Deb over at Planet D who are strong advocates of a sabbatical year to travel.
3 -You Travel For Longer Than A Year
The world is your oyster and your backyard. You've ditched the daily grind and dropped out of normal life so you can travel full-time for as long as you can. Forever if you can.
You are at home wherever you are and have no real permanent home-base. You pretty much travel with what you own in your backpack and move frequently from location to location — staying anywhere from a few days to a few months in one place. You're probably a flash-packer or backpacker.
Long Term Traveller, Full-Time Traveller, Vagabond, Gypsy, Hobos, Nomads, perpetual traveller
Take a cue from Wader lust and the girl
4 – You Want To Live Abroad In One Place For three months or more
Expat
As an expat or expatriate, you choose to live abroad in one place for an extended period.
It might be permanent, or it might be for a year only. Either way, your home-base is another country.
Maybe you have a job that transplanted you, or you decided to take a life sabbatical or career break and foot the bill yourself.
Most likely you have applied for special visas which allow you to live in that country beyond the usual 30, 60 or 90 days tourists are allowed to stay in a foreign country legally.
You are immersed in that culture. If you have kids, they're also immersed, maybe even attending school with other kids.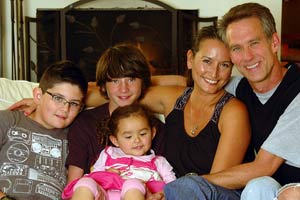 Take a cue from us, we're in France: AnnieAndre.com
Take a cue from Paz and family who spent a year in China, but then moved to Holland: International cravings
5- Slow Traveller
Some like to travel fast, while others like to take it slow, really slooooow. You like to take your time spending as much as a few weeks to a few months in one place before moving on. You have a certain mindset, and your goal is probably to explore each destination thoroughly and experience the local culture.
Take a cue from a couple who slow travels: Never Ending Story
6- The extent to which you circumnavigate the globe
(RTW )Round the World traveller
Maybe your goal is to travel for a year visiting 20 countries; maybe it's for four months visiting 12 countries. No matter how long or where you go, you're in for a trip of a lifetime.
This is a special breed of traveller. Many RTW travellers are backpackers or flashpackers. Their goal is not so much to visit every single country in the world but to travel around the world and visit multiple countries before landing back home.
Take a cue from 5 discover the world
7- The traveller who never leaves the country
Local Travel
You prefer to stay close to home. Not too close but close enough so that you are driving distance from all your destination.
Take a cue from Laura who travels at Cascadia kids almost exclusively in and around the Pacific North West (Oregon and Washington State) and British Columbia with her family.
8- What Kind Of Luggage Do You Travel With
As strange as it sounds, your luggage can define you as a traveller. Do you want to travel light with just backpacks or do you want suitcases with wheels and pack for almost any occasion?
You Carry A Backpack:
The Backpacker
Forget about the grungy backpacker who is hitch-hiking on the side of the road and smells like dirty socks. Backpacking has evolved, and it's a growing sector of the travel industry.
Typically you travel with all your possessions in a backpack or bag that can easily be carried for long distances or long periods. You are on a tight budget and need to make your money last, so you eat on the cheap and stay at inexpensive accommodations like hostels where you share rooms, bathrooms and a communal kitchen with other backpackers.
It's not uncommon for you to wash all five pairs of your underwear in the sink and hang them on the portable laundry chord you carry in your backpack along with your portable sheets and your instant Ramen before moving on to your next city.
It sounds treacherous, but you love it. Besides, your young and there's something to be said travelling this way and meeting interesting people.
"it's a more organic way to see the world and a better way to interact with the locals and get to know the local culture." –Nomadic Matt
Just look at Alyson Long and her family at world travel family
The FlashPacker
The flashpacker is essentially a flashy + backpacker. Flashpacker is a relatively new term that is catching on and is being accepted into mainstream language.
You're probably older than the average backpacker. You might even be married with kids.
Much like the backpacker, you love the mobility of having all your possessions in one bag so you can move freely and quickly from place to place staying as long or as short as you like. Also, like the backpacker, you are price conscience; however if you felt like it, you could easily stay at swankier hotels, eat at the higher end sit down restaurants and splurge for the latest and greatest travel gear and electronics.
Checkout Bethaney. Her husband and son are a flashpacking family. Fash Packer Family
You have a suitcase with wheels
Self-explanatory. You want to travel with a suitcase that has wheels. You probably stay longer in each place you visit and prefer to carry a little more than just the bare necessities.
9- How Much Money You Got?
Luxury Travel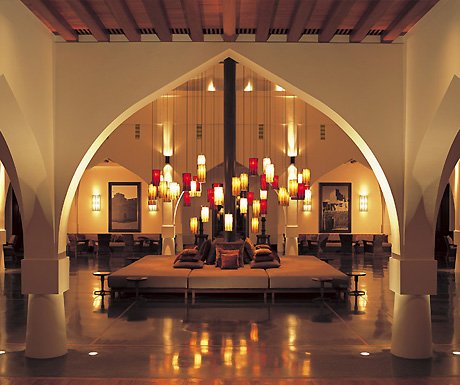 For you, luxury travel goes beyond staying in a four-star hotel or sipping champagne on a yacht in the Bahamas. It's more about a unique experience. Those rare ones that have all the tiny details covered where you feel pampered, and all your personal needs are met.
No work, no stressing, just relaxing and upon your return home, you feel refreshed.
Take a cue from these luxury travellers: A luxury travel blog
Budget Traveller
You might be surprised to know that a large part of the traveller I know are budget travellers.
A budget traveller is someone who either does not have a lot of money to spend on Five-star hotels or chooses to travel on a budget so that they can travel longer and make their money stretch as far as possible. Typically you try to keep your expenses down by eating on the cheap, staying in low-cost accommodations, hostels and take public transportation over more expensive modes of transportation.
10- Do you travel alone or with others
Who you travel with has as much to do with your style as where you go and what you do during your travels. That's why I've broken out travel by the people you travel with or travel without.
Solo Traveller
You're a guy or a girl, and you are travelling alone.
You're probably young, but you could just as easily be in your sixties or older. You love the challenge of travelling alone and meeting new people as well as befriending the locals. You can come and go as you please because you are not hindered by the opinions of a companion traveller. You are probably learning a lot about yourself along the way too. If you're a female solo traveller, you take a little extra precaution over the solo male traveller for obvious reasons.
Take a cue from this solo female traveller = Girl About the Globe
Take a cue from this solo male traveller – Nomadic Samuel or Nomadic matt
11- Travel With Others
Couples Traveller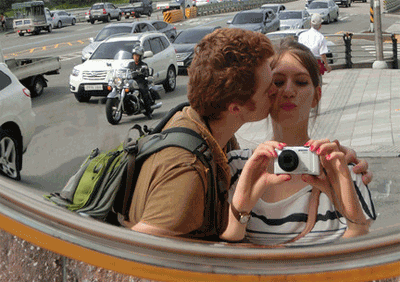 You're married or dating and you both love to travel.
In any case, you might be a backpacker or flashpacker or on a vacation with your wheely suitcases.
Sometimes it's tough travelling with your partner because you need to take into consideration the other persons travel interests and needs which don't always align with yours, but that's ok because the rewards outweigh any sacrifices you make.
Together you're creating memories, growing closer, sharing experiences and learning what makes each other tick along the way.
Take a cue from this backpacking couple backpacking-travel-blog
Travelling Family With Kids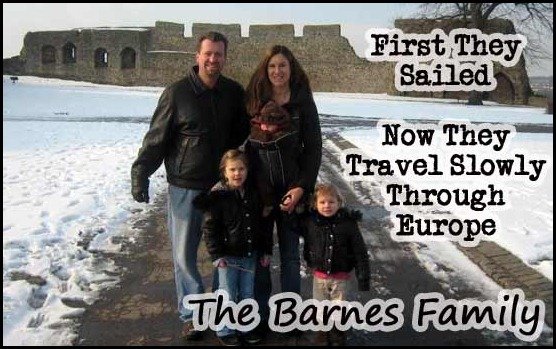 It's hard travelling with kids, and you don't always get to take the romantic trips you took before the kids came along, but you enjoy letting your kids see the world and then seeing the world through their eyes.
Check out all these families who travel full time for years on end with kids in tow. Many of them work while on the road.
Gay and Lesbian Traveller

Technically you would or could fall under one of the other groups like a solo traveller or couple traveller, but because you're gay or lesbian, you might also like to find gay-lesbian friendly venues and activities once in a while so that you can meet with other like-minded individuals. No big deal if you don't because it's all about the travel experience.
Take a cue from a Lesbian couple travelling the world long-term: Globe trotter girls Travels
Take a cue from a solo gay guy who travelled the world but who now lives in Berlin: Travels of Adam
12- You Want To Travel Based On A Theme
You have a passion, an obsession, an affinity towards something? Why not use it to lead your travels like these people.
Adventure Traveller
You like the thrill of adventure and stepping outside of your comfort zone, doing and seeing things that the average person wouldn't normally try or see.
You might like going on an African safari, or skydiving or biking across North and South America.
Take a cue from these adventure travellers
Bike touring family who cycled from North America to South America on their bikes. Family on bikes
Foodie Traveller
You love food. So much so that you even let your stomach be your compass guiding you wherever it may be as long as there is good food, you are happy.
Take a cue from www.legalnomads.com
Quirky Traveller
You love sideshows and anything a little offbeat.
If it's big, tall or long, this family of four is going to go and see it. Go big or go home
Sports Traveller
Sports are your compass; Travel the world visiting different sporting events. Budget travel adventures
Baby Boomer Traveller
Not really a theme but I didn't know where else to put this type of traveller. In any case, you are a boomer. You're independent and don't care that others don't see you as the typical traveller. You're optimistic, positive, hard-working and goal-oriented. Now that the children are gone and older, you have more free time and more room in the budget for travel.
Take a cue from these boomers: My itchy travel feet
You're A Responsible Traveler
You're probably a volunteer Traveller or cultural Traveller. You want to change the world and do some good. You might volunteer to teach English or build a well in some remote part of Africa. Whatever it is, you are doing good by this planet, and it's people.
You would rather experience life in a foreign culture as a local rather than as an outsider or temporary visitor. You left your home and brought with you a desire to become part of the new cultures you visit, hoping to get transformed by your experience.
Check out this family who travels the world with their kids. It's full of cultural travel ideas. wandering educators
13- You define the way you travel by your mode of transportation.
You're A Road Tripper
You're a roadie, and you love the sights, smells, sounds and culture of the open road. You believe that the journey is the destination that's best enjoyed with an RV, a car or a trusty motorcycle? If you have kids, you're most like in an RV touring and homeschooling and your probably connected in the road tripper community.
Check out Road Less Travelled
14- You Work While You Travel
Digital Nomads – Location Independent travellers
FYI, a good majority of the travellers on this page and many long-term travellers work while on the road. You might be surprised that many of them are not independently wealthy.
You love to travel, but you need to make some cash along the way to help fund your travels. You might teach English here and there, or you might have a job back home that you can do remotely. Still others are working to create a business using nothing but your computer, the Internet and an idea. An example are freelance writers, photographers, consultants, web & graphic designers and Internet marketers, to name a few.
You're pretty tech-savvy, and you've figured out a way to leverage technology and work wherever and even whenever you want – whether it be from home, a beach in the Bahamas, at your favourite coffee shop or on the other side of the world! You're basically a nomadic or location independent entrepreneur, and you use your phones, tablets and laptop along with some useful web-applications to earn an income.
Earning your income this way allows you to travel freely because you are not tied down to a desk or office.
Take a cue from Erin Bender: Travel with Bender
15- Homeschooling and Educating While On The Road
Homeschooling- Homeschooler
You're a family who travels full-time or long-term with school-aged children and being the good parent that you are; you want to give your kids the best education you can. Many people who travel long-term and choose to do a form of homeschooling.
Your kids don't attend school in the traditional sense. You the parent are the teacher, using the world around you and material either online or you have purchased following a curriculum created by yourself but probably guided by some standard in your home country.
If you are unfamiliar with John Holt, he coined the term un-schooler, which essentially is a system where parents help educate their children using the resources and guidance around them and inside of them. It is more of a "child-driven learning" based on following your instincts, your child's interests and not necessarily using any of the usual school resources.
Un-Schooler / WorldSchooler / Travel Schooler / Educational Traveller
The term un-schooler has some negative connotations to it mainly because it is a term that is used to describe what it isn't. The term world schooler is a broader more descriptive and is often seen as a more positive term than un-schooler by some people.
Just like it sounds, "the whole world is your school, instead school being your whole world.". It's un-schooling beyond your neighbourhood without the support of your family and friends and learning and DOING what you're meant to do in this world! In some ways, world schooling is when you grow up! Travelling is an excellent way to un-school because rather than seeing and reading about things in a text-book, you are there experiencing things first hand.
Single mom slow travelling the world with her son: www.raisingmiro.com
Single dad also slow travelling the world with his son:1 dad 1 kid
and finally World School Adventures
Conclusion
A lot of the travellers and traveller types I mention above could fit into multiple buckets. Knowing all your choices can sometimes shed light and open new doors to opportunities you didn't know existed.
I genuinely believe that when you choose the right type of travel, it will knock your socks off and leave you with unforgettable memories that you can't stop talking about.
If you have your sights set on living in France great.
But don't limit yourself into thinking there aren't other just as amazing adventures and travel types that might be better suited to you.