(Joyeux Noël) Merry Christmas From France
Happy Holidays everyone.
I can't send everyone I know a card so I thought I would pull together some photos and write a very quick post today wishing you all happy holidays and a Merry Christmas From France.
Here is it, from our family to yours a very cheesy family photo Christmas card.
CHEEEZE. Or as they say in France WISTITIiiiiiii
Our Christmas was not much different than normal with the exception that we were in France. We ate, drank, Santa came and we opened presents.
———————————————————-
Little Train That picked Up Santa Claus
Santa Claus being taken to his sled
Roast Beef: Diner for Christmas day
Christmas Morning: Crepes and Nutella
Christmas Tree: Mostly found or homemade ornaments
Note from Santa Claus thanking us for leaving him a cake to eat
Anticipation
Catherine opening up a gift: French version of Operation
Wearing New clothes
Festivities around our town in France
Cotton Candy for 30 days straight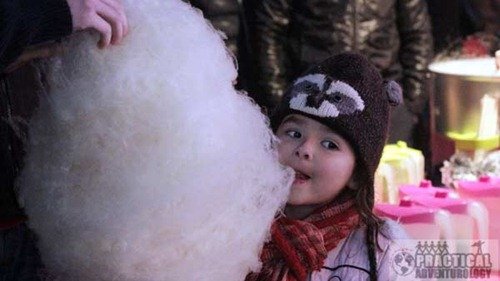 Even big kids love cotton candy
This is the Christmas market 1/2 block from where we live. CROWDED
There were over 100 chalets in the centre of town selling what seemed like everything under the son from cinnamon covered churros, cotton candy the size of a small sheep, silky scarves, unique gifts from Provence, chocolate, nougat and other various hand crated goodies. It was open for 30 days in our town of La Garde from November 30'th to December 30th. It is the biggest of it's kind for the Var Region.
Blake and I drinking Vin Chaud (hot wine) with five spices
I think this originated from Germany because it is also called Gluehwein. Wherever it is from, it is simply delectable. You can make this at home with fruits, cinnamon and sugar. Here is a recipe for Gluehwein. Serve if for the holidays. MIAM MIAM
Merry Christmas From France
Hope you had a great holiday..
Annie, Blake and family.
p.s.. I have severe bronchitis in this photo and feel like hell.