ME: "Blake, can I ask you something?"
Blake: "Sure, wha?"
Me: "Let's elope to Europe!"……
Blake: (short pause) "Ummm????, Sure let's do it"
Overflowing with excitement, I felt like I was floating as I literally ran to my computer and immediately started researching places to elope to in Europe.
6 months later, we were exchanging our vows in Scotland and spend almost a month in Paris France. 
Why Did We Elope To Scotland?
I hope this little peek into our lives helps you in your decision to elope or not to elope.  In the least, I hope it entertains you or answers the question:
"WHY would anyone want to elope?" 
If you are interested in learning exactly what you need to do to get married then read this article where I explain all the documents and procedures.
Who Would Marry Me?
The  thought of finding love or getting married AGAIN just wasn't on my radar…..
I was a Divorced Single Mom raising my two sons alone with no support from my ex.
Not exactly every guys dream wife right?
New Job At Internet Start
I felt up beat and things were looking up for me now.
Then, in 2004, I was recruited to work for one of those cool hip and fun places you read about in silicon valley California. 
There was an indoor slide, a pool table, free lunch, soda and even beers for the staff. Everyone got along and some even hung out together after work.
Enter Blake, A Handsome, Smart Engineer Type
Even his name was interesting.
Blake was not only smart and handsome, he had a southern charm about him and…..
he asked me out to a live jazz concert happening on the Stanford University campus. 
I wasn't sure if it was a date or not because that annoying voice in the back of my head kept telling me it wasn't.
I told the voice to shut up and it did. 
Working together is perfect for single parents
I know, I know….. Dating co-workers is frowned upon but THAT RULE was made for other people who are what I call "work sluts".
Besides, I didn't care that he worked at the same company.
Single mom and dads, you may be able to relate to what I am about to say.
When you are a single parent, you don't have the luxury of time any more. Between work, the kids, the commute, after school homework, cooking and cleaning, you just don't have any spare time to breath let alone meet new people or date.
So if someone from work comes along and he's great, I'm not going to say NO because of some unwritten rule.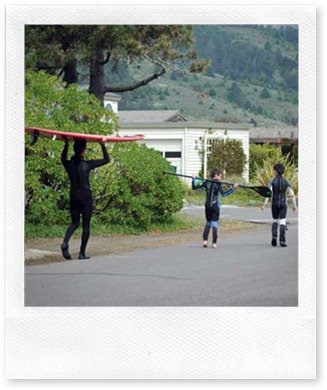 Blake and The Future
We started dating and I learned that Blake was divorced too. Not that it made any difference but it made me feel a little at ease knowing that I wasn't the only one with some emotional baggage, if you know what I mean.
We got serious very fast and I introduced Blake to my boys and before I knew it we were living together as one big happy family.
Marriage Just wasn't that important to us.
Aside from our long work hours and commute, we had a pretty great life. We both loved our jobs and did interesting work.
We went surfing, stand up paddle boarding, we skied in Tahoe and hung out.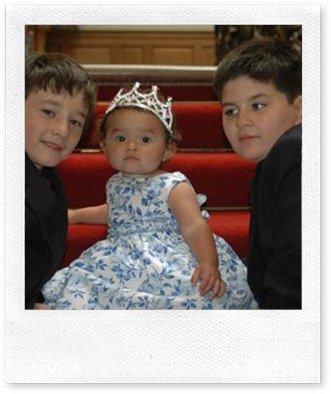 We didn't need a piece of paper to tell us that we were committed to one another and loved one another.
Even when I was pregnant with our daughter Catherine in 2007, we never thought about getting married.
Things Changed When Our Daughter Was Born.
The decision to get married happened soon after our daughter was born.
As it turns out, it's just simpler when you have a piece of paper that says you are married. It's easier when you fill out health insurance forms, life insurance forms and in the event something happens to one of us, the other one won't be left in the dust.
Besides, It simply felt right and in the end we all have to do what is right for ourselves.
Destination Wedding: Is Eloping To ScotlandRight For You?

What does all this have to do with whether a destination wedding or elopement is right for you?
Simple, when you make a decision to have a destination wedding or to elope, you have a lot of things to consider.
You need to consider your financial situation, your personal tastes, your friends, your family and you also need to consider your own story and personal circumstances.
Pros For Eloping Abroad to Scotland.
Below are a few reasons why we chose to elope. Maybe some of them will resonate with you.
Not all will apply to you but sharing them with you will show you the thought process we went through to come to our decision.
1- We didn't want another big wedding: Both Blake and I had had already been married and we both had fairly biggish first weddings complete with open bars, violinists and ice sculptures. Although it was nice, I always regretted having a big first wedding. Not because it was bad but because of how expensive it was. Money we could have spent elsewhere rather than on an expensive band and 20 dollar plates for 150 people.
2- We both had no family in the area: Having no family took the pressure off having to please other people.
3- Saves Money: You don't have to pay for food, a huge cake, a band, renting the hall, table decorations etc.
4- We wanted to have a long honeymoon: The money we saved from NOT having a big wedding was used to pay for a month long trip with the kids in Scotland and France. And it still cost less than our first weddings.
5- We both loved adventure, travelling and seeing new places: Self explanatory as to why we wanted to get married in another country.
6-Save Time & Frustration: Planning a big wedding or for that matter, a small wedding can be time consuming and stressful. Most of the work is expended on making the event good for other people not on you. All we had to worry about were getting the documents and booking flights and a place to stay.
7- It's Romantic: Do I need to explain to you that exchanging your wedding vows in a far away place filled with castles and history, the Loch-Ness monster and Scotland yard is just so cool and romantic.
8- It's intimate and Simple: When you elope, the focus is on you and your choices and in our case about our family.  We didn't have to go around greeting guests or being stressed out. We just showed up at the court house.
9- Be Selfish: You get to do everything your way and don't have to worry about pleasing people, in-laws etc.
10- Explore Your Heritage: Although, I have not one ounce of Scottish blood in me, Blake's heritage, the "Elders" g back to Scotland.

Other Reasons To Choose Scotland as Your Destination Wedding Location.
EASY: It's fairly easy to get married. You only have to provide the proper paper work. It's much harder to get married in some other countries. For instance, to get married in France, you have to be in the country for something like 45 days before getting married.
You Speak The Language: English is spoken in Scotland which means you won't have much trouble communicating or need to have documents translated. If you get married in France, or China you might run into some language barriers.
It's just beautiful and full of history and so cool.
Summary
So that's our story. I realize it may not be the traditional big wedding with a beautiful white dress surrounded by hundreds of people toasting to our happiness but when I look back on our wedding day…
I have nothing but smiles and happiness. And although unorthodox, I am kind of glad my kids were there to experience it with us.
Tell me your elope story or tell me why you would never elope..in the comments below.